Fundraising events provide an essential source of funds for volunteer led organisations. Events such as Trivia Nights, Golf days, Poker Nights and Fundraising Balls.
These events have one thing in common – they all need prizes to cater for:
Purchasing prizes for your event can be costly and eats into your bottom line. Getting prizes donated is the way to go and will increase the profitability of your fundraiser.
This article will help you identify the businesses most likely to donate prizes and also addresses the challenging aspect of asking for donations.
Do your preparation
Plan out your event first to understand the number of prizes required and develop a list of potential donor companies to approach.
Source prizes that will appeal to the majority of attendees. Restaurant and travel vouchers are examples of prizes that have high appeal to everyone. Don't offer cricket equipment as a prize for a cricket club fundraiser for example, as it won't interest everyone!
Ensure prizes are appropriate to your audience. Consider their age and gender. For example, is alcohol or makeup the best prizes for most potential winners? Besides this, there are items considered unlawful to use as prizes. These include weapons and tobacco.
Who to ask
There are two options when asking for donated prizes:
You can ask people who already have a connection to your organisation. Known as warm calls, these are your best option when seeking donated prizes
You can ask people you don't know, often referred to as cold calling. This is a more challenging task.
I focus on the multitude of warm calls that exist for most volunteer led organisations in this article. If you need to know how to cold call on businesses, you will find the following article very helpful: Tips for Seeking Donated Prizes when Cold Calling.
Let's explore potential contacts associated with your organisation.
Members and volunteers
Ask members of your club, volunteers involved with your charity or parents associated with your school, if they can assist in any of the three following ways:
If they are self-employed, can they donate a product or service from their business?
Do they work for a business who can support your fundraiser by donating a prize?
Do they have family or friends in a position to help?
Sponsors
Most schools and sporting clubs have an existing group of sponsors. When asked, they are normally more than happy to provide a prize for your fundraiser. Contacts known to you, are most likely to support you further.
Contractors and suppliers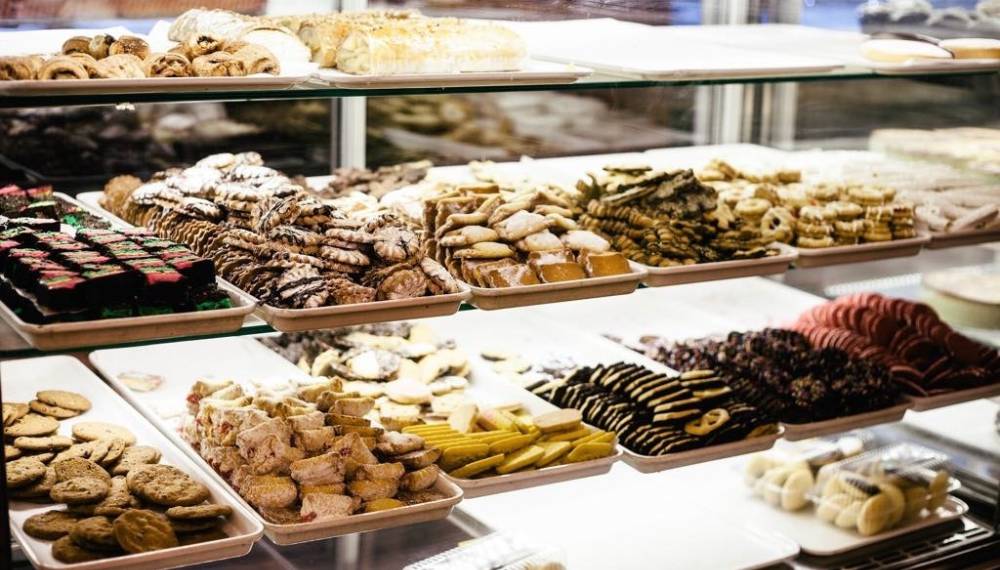 Most organisations have contractors or suppliers who they use the services of. Examples of these types of businesses are:
Lawn and garden care (landscaper)
Suppliers of the canteen (bakery or bottle shop)
Providers of meat for barbecues and raffles (butchers)
Property maintenance (carpenter)
Stationary or signage (printer)
Others – cleaners, security, uniform or sporting gear providers.
Because you support their businesses, call on them to return the favour and support your fundraiser. If they don't have a product or service suitable for a prize, ask them to make a cash donation to help purchase other prizes. You can recognise them as the donor of the eventual prize you purchase.
Top Tip: You may have people in your organisation who have their own business (or manage a business) and have major suppliers. For example, an electrician who purchases all their materials from an electrical wholesaler.
These can be worth a lot of money to the supplier who often works hard to developing a long-term relationship with the business. This gives the business some weight when asking the supplier to support a fundraiser they are a part of. Through experience, this has a high success rate for three main reasons:
Big business usually has a budget to support their communities
The supplier won't want to risk losing a high value customer by saying "no"
There is already an established relationship that makes this an easier ask.
Keep this in mind for a major sponsorship if applicable to your type of organisation.
How to ask
In person is the most successful approach when asking for donated prizes from businesses. You should also have a printed letter you can leave behind.
Let your passion shine through
When communicating with the business owner (or manager) in person or in print. It is vitally important that they feel your passion. Outline your fundraising goal and how you plan to spend the funds. If potential donors can connect with your cause, they are more likely to contribute a prize. In fact, an experiment detailed in the 2019 World Happiness Report found that providing potential donors with information about how their funds would be used led to donations that were nearly double the size.
Develop a letter on letterhead (or email) that:
Introduces yourself and your organisation and also outlines what you do.
Explains your fundraiser and what specifically you are raising funds for.
Advises you are seeking community support through donated prizes.
Outlines what they will receive for their donation. See 'what's in it for them' below for promotional ideas you can offer.
Provides contact details so they can reach you if required.
We've developed a professional Letter Template that can be customised with your own details. Keep this in mind the next time you need donated prizes.
Top Tip: Don't take the easy option of sending generic letters or emails to businesses. When asking for donations, this is a pointless exercise on its own. You need to follow up your request and if you can do this in person, you will have greater success.
What's in it for them?
Here are some ideas of benefits you can offer potential donors for their donated prizes:
A personalised thank you post on your organisation's social media pages

such as

Facebook and Instagram.
Announcements at the event
Business logo listed on event invitation. Canva is a good site for free certificates.
Certificate of appreciation for their business
Visual promotion at your event (TV, banners or on event material such as Trivia Answer Sheets)
Ability to market a discount offer for their products or services to those in attendance.
Community support is vital to the survival of most not-for-profit groups. Luckily there are many businesses willing to assist when approached correctly.
Hoping you've found this article useful and wishing you the most success for your next fundraiser.