Trivia answer sheets are a great way to communicate with your audience, don't waste this valuable chance to thank those that have helped and supported your cause.
What you get in this pack:
 Trivia Answer Sheets (Customisable)
Acknowledge your sponsors and prize donors with our Customisable Answer Sheets.
Upload their logo and insert a personalised thank-you message for all to see.
Trivia Answer Sheets (Generic)
We get it, you just want to collect answers and tally them up on an easy-to-read sheet. We've taken care of that as well!
You will need Adobe Acrobat Reader to customise the answer sheets. Get it here, it's free.
You may also be interested in our Trivia Night Equipment Checklist and our Customisable Guess the Picture sheets to help start your night off with a bang.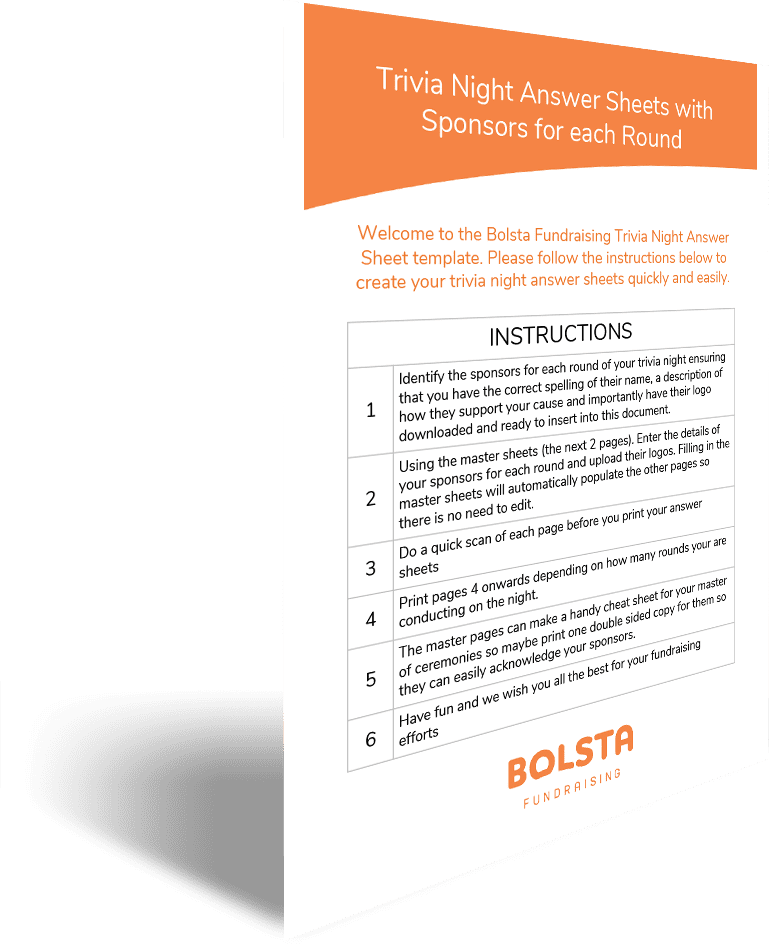 Get the Answer Sheets Now!